One year ago today I was lucky to spend a beautiful warm fall day with Tess. We went to the South Side to pick out a coat that would get her through the Montana winter she would be leaving for in a few weeks. We ran into her friends, Shelby and Paul.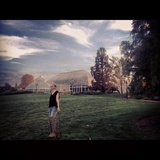 We went to Phipps Conservatory before joining some of my writer friends for dinner and then over to a poetry reading. Through out the day, Tess was happy and excited about leaving for Montana. She was also loving, thoughtful and kind to me, knowing how much I would miss her when she left for Bozeman. When we got to the poetry reading it was crowded and we only saw one seat, "That's okay, I'll just sit on your lap, Mama." It was one of the best days of my life.
Five days later was my worst. As that horrible day approaches I wanted to ask that you remember Tess. Think of the beauty of all that she is, not was, to us, and her huge capacity for kindness and compassion. If you would like to do more, here are some suggestions-
Write down a memory. (Send to us if you feel you can)
Be friendly to someonewho is not like you.
Read "Warrior's Reminder" by Eryka Badu ( you can find it here on the Who We Are page)
Do any of the 20 things on 12-year-old Tess's list of Things I Will Do, especially # 20. (You can find it in the "Notes" section on the TSR Art and Earth Fund Facebook page)
"Like" the Tess Senay Raynovich Art and Earth Fund Facebook page.
Make a donation (tax deductible) to the TSR Art and Earth Fund. (523 Straight Street Sewickley PA 15143)
Most importantly Tess left us instructions on what to do. I found this written in one of her many sketch books:
Life is not living unless you have hope.
If I die tomorrow, if I die today
let it be known that I had hope, hope for myself & my achievements.
Hope for my life to be mine and one in a million. Hope that I would seek adventures.
If I did not have hope I would have no dreams that
would come true because I would never had hoped they would.
It is all you need and I hope
that you will see that.
I hope that you will love.
Categories: Inspired by Tess