Sometimes, I worry that I am being self-indulgent, working to remember Tess in this particular way. We have done some things here at Tess's fund; given out four scholarships, piloted a photography/photo editing program, presented an exhibit from that program, funded an eco-arts summer camp, and a few other things in just under two years since Tess died.  It certainly helps us to do this work and to honor Tess.
The ups and downs of building a fund can fill and rack a soul, a soul that is still very much grieving. I take comfort in knowing Tess would have liked the things we have been doing through the fund, but she would roll her eyes at the part of this that has her name, image and art out front. Modesty is an understatement when referring to Tess. I can't imagine what she would think of my agreeing to exhibit of her artwork this past summer. Self-indulgent? Yep. But she would forgive me for taking comfort in these indulgences of memory, her art and  the beauty of who she was.
~
Many people, who had been fortunate enough to see the exhibit of Tess's work at Sweetwater Center for the Arts, have commented on the wide range of her work. The exhibit was called Artist Interrupted and reflected her development as an artist: open to everything and seeking experimentation not perfection. She wanted everything, to know it, to feel it, to see if it could be part of her.
Art did not so much change Tess, as it spoke a secret language with her. In that place, where she worked her hands, eyes and mind toward the expression of an idea or feeling, she was perfecting her own dialect, strengthening her own voice. Having a voice to express yourself, to have your say about what confronts a person on any life path is what each of us needs.
So many, who knew her for years, were surprised by her work; oil, acrylic, pastels, photography, graphics, large, small, political, spiritual, funny and  lions, lots of lions. Through this exhibit some have learned that even when you know someone, love someone, you still don't get to see the whole of them. We often skim over each other, getting only the cliff notes of each other. We are all very busy and even now, I probably have friends that I don't know the half of.
I knew Tess. She was open and generous with me and not much of what was left behind was a surprise to me. She left paintings, photography, sketches and words. I am beginning to gather it all together, hoping to share her strong sense of self-determination, intense respect for the power of love and her hope with others.  I hope this future chapbook will help bring to mind a fuller portrait of this young woman for those who loved her. For us to have a little something more, after losing so much, might help.
~
"Tess was…" It is an impossible sentence to finish, words cannot translate her and "was" still stops and sickens me. I am so lucky to have been given 20 years with Tess and indulgently hope that through this fund we are giving others a very tiny bit of the kindnesses she would have offered the world, had her life been longer.

One year ago today I was lucky to spend a beautiful warm fall day with Tess. We went to the South Side to pick out a coat that would get her through the Montana winter she would be leaving for in a few weeks. We ran into her friends, Shelby and Paul.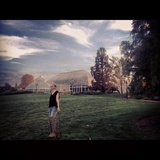 We went to Phipps Conservatory before joining some of my writer friends for dinner and then over to a poetry reading. Through out the day, Tess was happy and excited about leaving for Montana. She was also loving, thoughtful and kind to me, knowing how much I would miss her when she left for Bozeman. When we got to the poetry reading it was crowded and we only saw one seat, "That's okay, I'll just sit on your lap, Mama." It was one of the best days of my life.
Five days later was my worst. As that horrible day approaches I wanted to ask that you remember Tess. Think of the beauty of all that she is, not was, to us, and her huge capacity for kindness and compassion. If you would like to do more, here are some suggestions-
Write down a memory. (Send to us if you feel you can)
Be friendly to someonewho is not like you.
Read "Warrior's Reminder" by Eryka Badu ( you can find it here on the Who We Are page)
Do any of the 20 things on 12-year-old Tess's list of Things I Will Do, especially # 20. (You can find it in the "Notes" section on the TSR Art and Earth Fund Facebook page)
"Like" the Tess Senay Raynovich Art and Earth Fund Facebook page.
Make a donation (tax deductible) to the TSR Art and Earth Fund. (523 Straight Street Sewickley PA 15143)
Most importantly Tess left us instructions on what to do. I found this written in one of her many sketch books:
Life is not living unless you have hope.
If I die tomorrow, if I die today
let it be known that I had hope, hope for myself & my achievements.
Hope for my life to be mine and one in a million. Hope that I would seek adventures.
If I did not have hope I would have no dreams that
would come true because I would never had hoped they would.
It is all you need and I hope
that you will see that.
I hope that you will love.
From Wikipedia's page on Bereavement in Judaism
Visiting the gravesite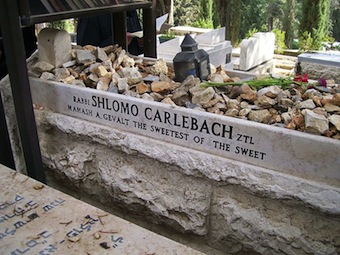 The grave of rabbi-singer Shlomo Carlebach in Jerusalem is piled with stones left by visitors.
Some have a custom to visit the cemetery on fast days (Shulchan Aruch Orach Chayim 559:10) and before Rosh Hashanah and Yom Kippur (581:4, 605), when possible, and for a Yahrzeit. During the first year the grave may be visited on the shloshim, and the yartzeit. Even when visiting Jewish graves of someone that the visitor never knew, the custom is to place a small stone on the grave using the left hand. This shows that someone visited the gravesite, and is also a way of participating in the mitzvah of burial. Leaving flowers is not a traditional Jewish practice. Another reason for leaving stones is to tend the grave. In Biblical times, gravestones were not used; graves were marked with mounds of stones (a kind of cairn), so by placing (or replacing) them, one perpetuated the existence of the site.
No, we're not Jewish but I have been asked that a lot since I started giving everyone rocks to keep with them until they return to Tess's grave. Our rock thing came from an entirely different place. Tess was into rocks; the girl spent forty bucks on a funky, crystallized, crusty one not too long before she left us. I, too, am into rocks. Tess and I were mentored in our rock love by our friend, Jan, who knows a hell of a lot about rocks. I don't know much, but I know that we found something hopeful and strong in them. Tess and I had dinner with Jan on the Tuesday before she died and a rock discussion ensued when I pulled one out of my little rock bag (yes, I carry a small bag of rocks with me) to ask Jan about this little green one. Tess loved it, wanted it, tried her best to get it but I held on.
After the accident, Jan brought us rocks, big strong ones with properties that would maybe help us. We were all grateful to have them to hold, even the skeptics, not believing all this rock hooey, held on to them. So when they were going to take Tess's body for cremation I tucked the little green rock into the crook her unmovable thumb and hand. Something to help her on her way? That was too much for me to think about then, I just wanted to give her what I could.
Now jump ahead, a month or two or three, who knows, time is a very tricky thing for me now. We have set up the TSR Fund and made a FB page and I am busying myself keeping all things Tess Senay going, so I don't have to deal with the reality of what has happened. I come across the Pittsburgh Center for Creative Reuse Facebook page and what are they selling on this day but ROCKS! Not just any old rocks but odds and ends from the home of a man who made jewelry. So I drove down the next day and got some rocks. They were beautiful rocks and PCCR is an awesome place filled with a ton of funky stuff for artists to change from junk to art.
I had been working on getting things arranged for Tess's burial at the time I found PCCR and it hit me when I saw those rocks that I wanted to use them for her burial. I emailed PCCR to ask if they could let me know if they got anymore of these beautiful rocks. Erika Johnson, the director of PCCR, emailed back with a promise to set aside some rocks for me. She had gone to our website and said to stop in her office when I came back for more rocks. Turns out Erika and her family are kind of rock people too. When I stopped in, Erika sat with me talking rocks, Día de Muertos, art and Tess. I was awkward, still am when I talk about Tess, always fearing I will suddenly find myself facing the force of her absence, but Erika was kind and too generous with her time. Before we went to look at the rocks the PCCR had, she pull out a small basket of rocks from her own collection for me to take home, including one from Robert Smithson's Spiral Jetty in Utah. More rocks would follow and hopefully a continued friendship.
I give rocks out with the request that people keep them close and whenever they look at them to remember Tess. Find a rock you like, seriously not all rocks are as fabulous as others, so take your time and look around, see what you see.
Someday if you come to her grave in Sewickley Cemetery leave a rock, say a prayer. "graves were marked with mounds of stones (a kind of cairn), so by placing (or replacing) them, one perpetuated the existence of the site," and our love for Tess.
From Chelsea Domaleski
The philosophy Tess had for her life, or what I believe itto be is of truth, love and beauty. On my first day entering the 'new world' that is college, boys, more boys, pretending to do my homework, roaming around NYC and fun and all the things we won't tell our parents about started with was a truthful, loving and beautiful woman--Tess Senay. I really am having a hardtime writing about her, she was the vision of what I study in my dance studies as the delicacy of art as we know it and what my colleagues and I make and salvate over. It is fleeting at one moment you can devour it, breathe it, fill yourself with it, whatever it is. In front of your eyes something happens then within a blink it is over.  At a completely new moment it doesn't exist anymore, it becomes lost within the daze of life, or the daze of New York City,or whatever daze you find yourself in. With the blink of an eye Tess entered my life walking into our closet size dorm room together and with that same blink she left for Alaska with a even quicker blink she came back to visit, to 'catchup' even though those moments seemed like a millisecond of the blink, being together was like we never separated, mostly sitting in silence allowing our cognitive function to feel each other in the space we shared. She always listened to me;she never talked much at times. She would always say nothing special was happening, I am just living. That she was. I admire her strength to stand up against the conservative evils that rule the world we live in. I admire her ability to see the beauty in every individual that walks this earth. I admire her for never forgetting to follow the path of HER OWN destiny even though at times the road may have been gray. Even as I am writing this, I am hoping  this will bring her back to me to share one last conversation, to have one more hug, to make her  dinner in our crowded apartment, to wake up and skip class and watch movies, to hear her laugh at all the obnoxious things to come out of my mouth or most important to tell her that I love her and appreciate her for everything she has given to this world so selflessly and what she has done for me without even realizing the affect of her undying love. I know too well this will not happen so every morning I put on the necklace she gave me the day she moved out of our apartment, in a blink she was gone. It reads,Truth/Love/Beauty. Everyday I step out into the city streets and approach or at least try to approach every circumstance with that philosophy. Because like theBuddhist we inhale all the negativity inside of this world, almost imagining asif it is black smoke and we exhale pure love and kindness to the world for those we may never come into contact with.  So thank you Tess Senay for showing me the ONLY WAY TO LIVE.