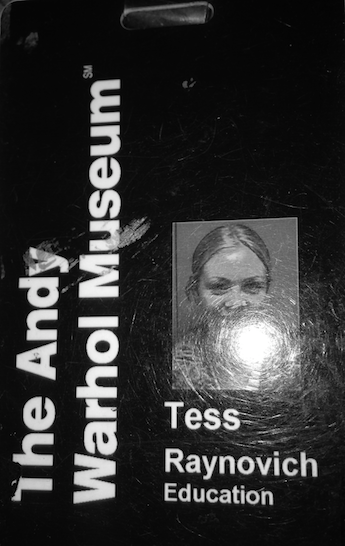 I don't know if the day will come when I don't think 'this is too hard' or go 24 hours without crying, in a way that suffcates and has to be relieved with the kind of breathing I first learned in Lamaze class. Perhaps I will, but for now that is part of my normal day. I can see now how my work with Tess's Fund (all of you who have supported it) has given me a way to think of her and care for her that doesn't crush me. I am more than grateful for this. In fact I can't imagine who I would be today with out this living memorial for Tess.
As we move into 2014, I feel a shift, a need for me to give to the fund as it has given to me. For me that means, taking up the challenge of finding my way, Tess's way, of making this fund meaningful and sustainable. I am doing research for strong programing, finding professional artists who also have a talent for mentoring others, and partnering with other organizations to make the best impact. That is the fun part, the not so fun part is the fundraising. Who actually likes to ask for money? I've learned a lot about the arts organizations here in Pittsburgh and the limited funds that everyone is hoping to recieve. It can be overwelming but then I think about Tess, about her kindness, about her love of the underdog, her talents that we lost just as she was coming to her vision of herself as an artist and I breathe. I remember that to make an impact in a way that Tess would be proud of is to open myself to her belief in being positive, kind and loving. 
We are small but focused! We are looking forward to our photography program that we will be starting in February in partnership with Youth Places . We will be asking participants to look at their own (enviroments) neighborhoods with an artistic eye, photographing the beautiful, the ugly, the serene and the unsettling. With the guidence of professional artist, Gail Manker, they will learn photography basics and use photo editing programs to enhance their artistic statement. We will post updates as we move along in the program.
Plans for the 2nd Tess Senay Eco Arts Camp are getting underway this week! Partnering with the Pittsburgh Center for Creative Reuse is sure to make this year's camp very cool. 
And as far as my fundraising allergy, every time I get a shot of good work and someone learning a bit about Tess, the hives disappear and I breathe.
Love & Thanks
Tess's mama (aka Nancy Pants)